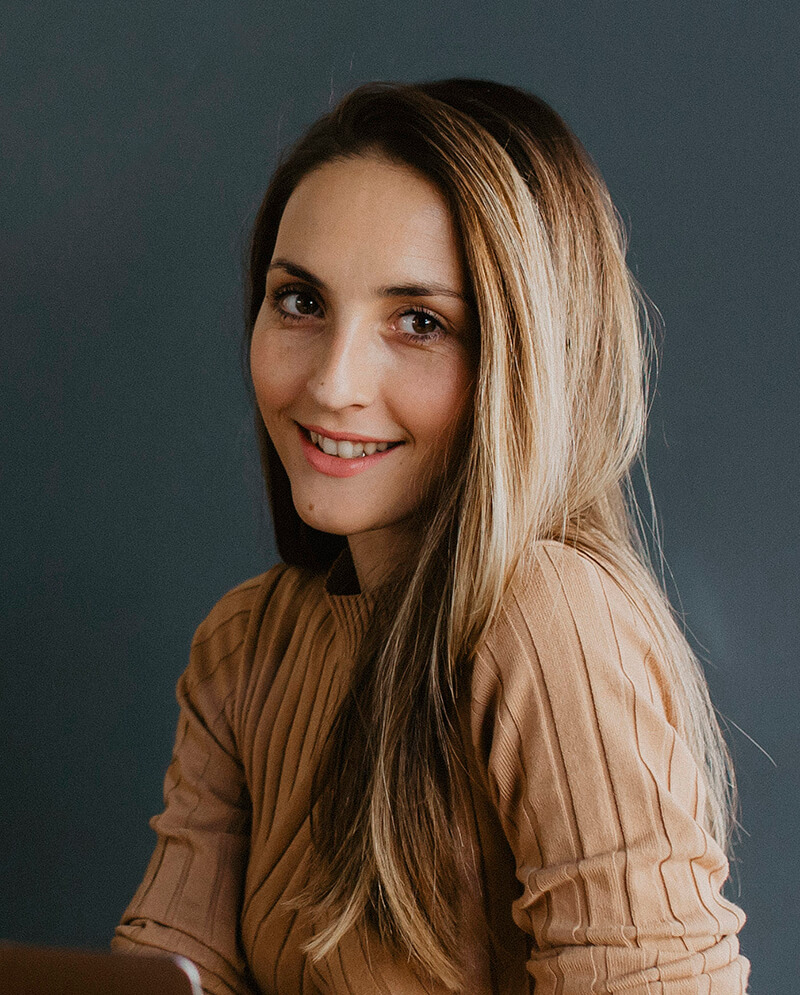 Growth Marketing Manager
Hi there! My name is Andrea Skarica. I love new challenges and opportunities to grow. Please don't contact me if you are looking for someone who was "in a similar role for the past 3-5-10 years."
I am a highly experienced marketing team leader with a passion for tech, SaaS, AI and Blockchain. If you are looking for a data-driven generalist with a customer-centric approach, a self-starter to push things forward and get results, please don't hesitate to click that button.
Results oriented
Creative thinker
Persuasive
Selfstarter
Collaborative
Problem solver
Data driven
Empathetic leader
Marketing strategy
Online advertising
Social media marketing
Content writing
Video production
Marketing automation
Analytical reasoning
SQL
English

100%

100%

Croatian

100%

100%

Spanish

95%

95%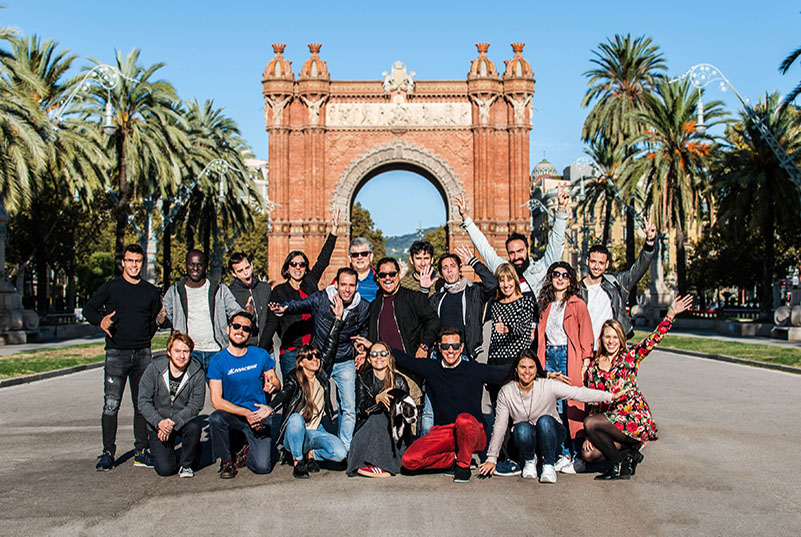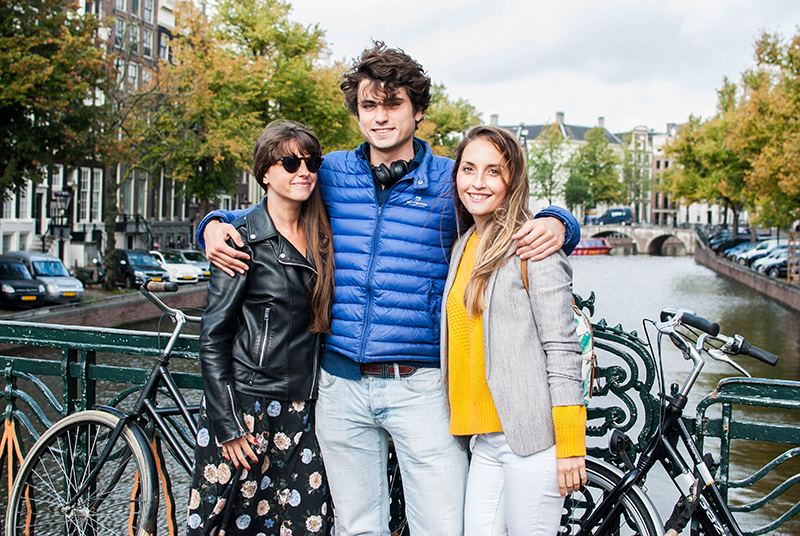 JUL 2013 – MAR 2021 | Barcelona, Spain | Founder
A boutique online marketing agency born in the Amsterdam startup scene, developed in Barcelona. Where there are problems, we come up with solutions. We propose, we don't wait for you to ask. For us, you would never be just another client. We choose our clients and we have a partnership approach.
Work with digital rockstars who love and understand the online world. Work with data-driven professionals who apply startup ways and help businesses become more dynamic and thrive.
From tech startups to traditional mid-size businesses, from 

Travel, Sport, Education, HR, Fintech & SaaS businesses to Insurance

, from short term projects to long term partners, we've continuously over-delivered, never stopped learning & experimenting with new ways to help our clients grow.

Through 

high-end content & thought leadership

, we've built online reputations & presented our partners as the solution to their clients' needs, while increasing website traffic, shortening sales cycles & expanding their businesses.

Laser targeted 

Google Ads

 campaigns enabled us to accelerate our clients' growth which resulted in their teams tripling in size.

Highly engaging & to the point, 

Facebook & Instagram advertising

 helped us achieve record-breaking event attendances to all-time high program applications for different clients & sectors.
Effective 

keyword research

, clear & concise 

goal-oriented storytelling

 resulted in up to 300% increase in traffic after a website relaunch for a number of clients.

With engaging, organic 

social media

 

marketing

, we had the privilege to be a part of a local success story. We helped Trip4real overachieve traffic & sales targets before successfully getting acquired by Airbnb.

Through ongoing optimization & experiments with 

marketing automation

, email sequences that successfully nurture leads, we saved time to sales teams & allowed them to focus on closing the deal.

All of this, and more, was achieved with a great team of young professionals I hired, mentor & help develop into ambitious marketing professionals. At the same time, they help me 

grow as a leader 

and improve my management skills every day.
"It was a pleasure working with Andrea and her team – they helped us a ton! No onboarding process was needed, from day one they understood our value proposition, the problems startup founders face, how to reach them, get them to take action & apply for our incubation program. As a result, we got a record number of applications!"

Darya Krasilnikov, Director at ACE (Amsterdam Center for Entrepreneurship)
Mar 2012 - Jul 2013
Brandingmag
Dublin, Ireland
Writer & Social Media Manager
An independent journal, narrating the discussion around branding with thought leadership from across the globe.

Started as a Staff Writer & covered innovative, creative & viral branding ads, which placed some of my articles in the top 10 most read Brandingmag articles of the year. 

In August 2012, developed the online marketing strategy & transitioned to a Social Media Manager role. As a result, website traffic doubled in the first month.
May 2012 - Jun 2013
Global Security Devices
Dublin, Ireland
Sales & Marketing Manager
B2B Global Hardware Company

Performed European Market demand & competition research & developed the EMEA expansion strategy.

Worked with agency partners on the rebranding and new product launch marketing strategy.

Launched the new GSD website and content strategy, which resulted in a 130% traffic increase in the first four months.

Supported GSD's sales efforts through strategic, problem-solving email marketing. 
Sales & Marketing Manager
B2B Global Hardware Company

In record time, the first 3 weeks on the job, closed a 20k EUR deal & secured a new distributor in Thailand.

Through cross-functional collaboration, led the expansion to UAE & signed two new distributors. Traveled to Dubai to give sales training to both companies & support them at The Sign Middle East fair.

Developed & executed PR, content & email marketing strategy to support the sales team to achieve their goals faster.
Mar 2011 - Jul 2011
Buenos Aires Delivery
Buenos Aires, Argentina
Food Delivery Startup acquired by Delivery Hero

Developed a social media & content marketing strategy which grew our customer base by 36% as well as increased social media engagement by 268%.
Managed & acquired new local partners to raise brand awareness.
Successfully organized & promoted offline events for our customers.
Engaged with our top customers & directed the filming of video testimonials.
Master's Degree in Marketing
2009 -2010
Faculty of Economics & Business
University of Zagreb, Croatia
Bachelor's degree in Business Economics
2005 -2009
Faculty of Economics & Business
University of Zagreb, Croatia
Growth Hacking Immersive
2021
Growth Tribe
Analyze Data with SQL
2020
Codecademy
Gamification
2012
University of Pennsylvania via Coursera
Web Fundamentals (HTML & CSS, Javascript)
2012
Codecademy
Google AdWords Fundamentals
2012
Google Partners
Years of results oriented marketing experience
Years of developing & managing a team
Years of growth hacking experiments
Years in a High Growth B2B SaaS
Contact Me
Get in touch below.